Our Commitment To Philanthropy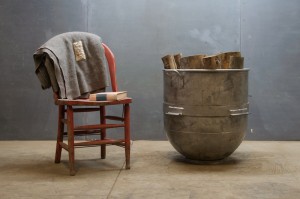 Introduction Capital is committed to philanthropic endeavours that better our community and empower the disadvantaged. Our firm and our team support charities, not-for-profit organizations and local groups through direct support, volunteer work, sponsorship and other means.
While our business objectives focus on uncovering opportunities to manifest prosperity, our humanitarian goals are to utilize our skills and expertise to promote change.
Introduction Capital strives to support women and girls in all aspects including business, home, the community and abroad. We believe that investing in women and girls will improve gender equality around the world and help them conquer social challenges such as violence and prejudice, and empower the community at large.
We hope to inspire our partners and colleagues to think beyond business and consider how they too can change the world.
St. Stephen's Community House
Introduction Capital is proud to support the St. Stephen's Community House (SSCH) that serves the local Toronto community.
Amana Manori serves on the Board of Directors of SSCH.
SSCH is a unique, community-based social service agency that has been serving the needs of Kensington Market and other neighborhoods in Toronto since 1962. Dedicated to making our communities stronger, happier and healthier, SSCH relies on 100 staff and the support of almost 550 volunteers, at its nine locations that offer services for more than 25,200 people a year. SSCH addresses the most pressing issues in our community – hunger, homelessness, unemployment, isolation, conflict, violence, HIV and AIDS, youth alienation and integration of immigrants.
Please consider donating to the the SSCH so you can help create opportunities and strengthen our community. There are many ways you can give: one-time donations, monthly giving, tribute giving, planned giving and/or securities gifting. Donate now here.
News
Introduction Capital is helping SSCH seek out a major donor to assist with the ongoing operating expenses of the Youth Art Centre. A naming opportunity for the Youth Art Centre is available for the donor.
Amana Manori is featured in the Winter Edition of the St. Stephen's Community House (SSCH) as a donor and champion.