Placement Agency Services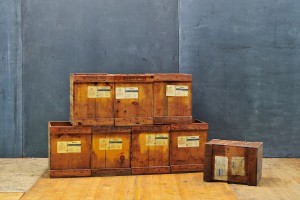 Introduction Capital is currently registered as an Exempt Market Dealer (EMD) in Ontario with the Ontario Securities Commission (OSC), Quebec with the Autorité des marchés  financiers (AMF), British Columbia with the British Columbia Securities Commission (BCSC), Nova Scotia with the Nova Scotia Securities Commission (NSCC) and Alberta  with the Alberta Securities Commission (ASC). Introduction Capital may seek registration in other Canadian offering jurisdictions. As an EMD, we support the capital raising efforts of international managers, offshore funds and other non-Canadian organizations by acting as the placement agent for distributions to Canadians. Introduction Capital fulfills the filing obligations for exempt distributions made to eligible Canadian investors who are permitted to subscribe to securities under an available prospectus exemption (including accredited investors, family offices and institutions). The Introduction Capital team has over 20 years of collective experience in the Canadian capital markets industry and specifically, within the exempt market. Since 2008, Introduction Capital has been the placement agent for several global investment funds placing assets of Canadian institutions and ultra high net worth investors with global issuers.
In order to assist global organizations through placement agency services, Introduction Capital has a streamlined placement services process. This process allows us to comply with regulatory requirements in strict adherence to securities commissions' timelines while making the process effortless for issuers. As a strategic partner, the Introduction Capital team is available to issuers throughout the Canadian distribution process. Upon request, we can facilitate client communications, participate in meetings with end investors, work closely with in-house teams (including legal and operations), and provide other assistance as needed for comfort and efficiency. We have strong relationships with Canadian law firms that can assist with the production of prescribed offering documents and marketing materials.
Please contact us for more information on our Placement Agency services including our process and fees.