Introduction Capital Team
Karen Azlen, Founder & CEO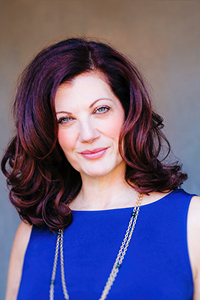 Starting her career in the alternative investment space in the late nineties, Karen was the head of business development for a London-based long/short equity fund. In this capacity, Karen travelled throughout Europe and the U.S., building solid long-term relationships with investors all over the world. She left the U.K. to join New York-based Asset Alliance, where she worked closely with the founders to establish a marketing and distribution platform for their affiliate hedge fund managers.
Karen returned to Toronto in 2001 and joined Rogers Publishing, where she launched CanHedge Magazine, a publication that was dedicated to promoting and building the Canadian hedge fund industry. During this time, Karen recognized how little exposure Canadian managers had in the international sphere. As a result, in 2004 Karen created Introduction Capital with the vision to bridge the Canadian hedge fund market to global investors. Through Introduction Capital, Karen has had proven success in connecting preeminent managers with qualified offshore capital. Karen is the creator and visionary behind Introduction Capital's annual Canadian Alternative Investment Forum, which attracts expert speakers and industry players as well as global and domestic investor delegates.
Karen's ongoing interests in relationship dynamics and communication excellence have led her to complete her clinical training in Imago Relationship Theory where she received her certification as an Imago Educator. Karen has also recently completed her training with IPEC (Institute of Professional Excellence in Coaching) and is certified as an Energy Leadership Master Coach & Practitioner. Karen is dedicated to the empowerment and advancement of women and men and she dedicates personal time and resources to this end.
Introduction Capital,

 416.550.8243 
info@introcap.com
Amana Manori, J.D. Managing Partner & Chief Legal Officer
Amana has 15 years of experience and demonstrated excellence in the global alternative investment industry. Amana began her financial career after earning her law degree from the University of Victoria, British Columbia at BluMont Capital Corp. where she ultimately advanced to the role of V.P., Legal and Human Resources. Amana was then recruited from the Canadian hedge fund to ultimately become the Chief Legal Officer of the Canadian arm of one of the largest global hedge fund providers – the Man Group, plc. Following this role, Amana built her own legal practice specializing in alternative investment infrastructure and investment fund compliance. Introduction Capital was a client of Lattice Legal and this led to Amana's transition to Managing Partner and Chief Legal Office of the firm.
With a strong background in fundraising, legal, finance and corporate governance, Amana currently serves on the Independent Review Committee of CST Consultants Inc. and is a board member of the St. Stephen's Community House.
Amana has established herself in the global alternative investment landscape by becoming a trusted advisor and experienced legal professional. She has worked with key players developing and maintaining meaningful professional relationships. Amana takes her knowledge and insights and regularly produces editorial content for various publications including the Canadian Alternative Investment Forum Event Publication, Golden Girl Finance and Family Office Elite Magazine.
As a strong advocate of gender equality and increased representation of women in business, Amana is a member of various legal associations and professional organizations that focus on the promotion of women in law and business. Over the years, Amana has committed herself to significant philanthropic endeavours that support the empowerment of women and children in our community and abroad.
Amana Manori, 
647.501.6480 
amana@introcap.com
Tori Brown, Communications Associate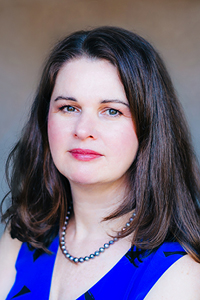 Tori began freelance writing and editing several years ago, following a career in library project management. She served as Publications Director for a national non-profit organization and has written web content and marketing materials for a variety of companies. She started working in the financial services industry in 2006 and began consulting to Introduction Capital in 2008, planning events, writing press releases, and creating promotional materials. Tori took over as Event Coordinator shortly thereafter and her role then expanded to Manager of Events and Communications. Tori liaises with the media, advertisers, graphic designers, event registration companies and event venues and is responsible for website maintenance as well as the production of the event guide for the Canadian Alternative Investment Forum. Tori has a BA in English Literature from the University of British Columbia.
---
Tori Brown, 
416.890.6113 
tbrown@introcap.com